@Equinix
How can you gain performance, scale and agility in the face of any global challenge? See the steps digital leaders are taking. Read more in Volume 4 of the #GXIreport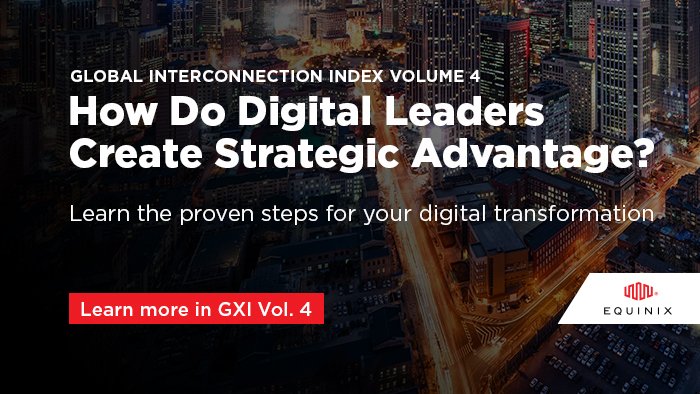 Create #digitalinfrastuture with hybrid multicloud architectures by leveraging virtualization with @VMware on @Alibabab2b #Cloud.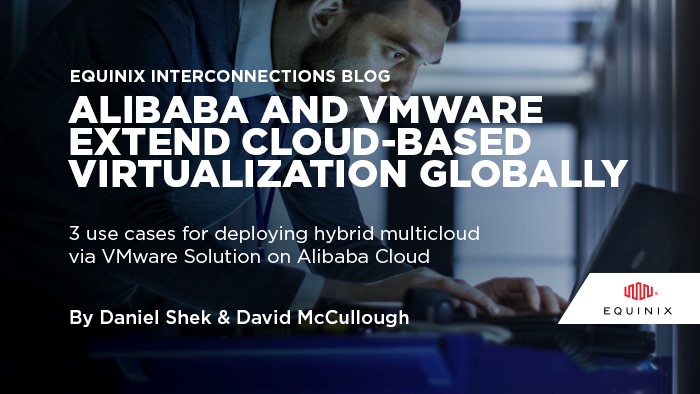 Learn how you can provision & configure @VMware #SDWAN services with Network Edge on Platform @Equinix in minutes without deploying additional hardware.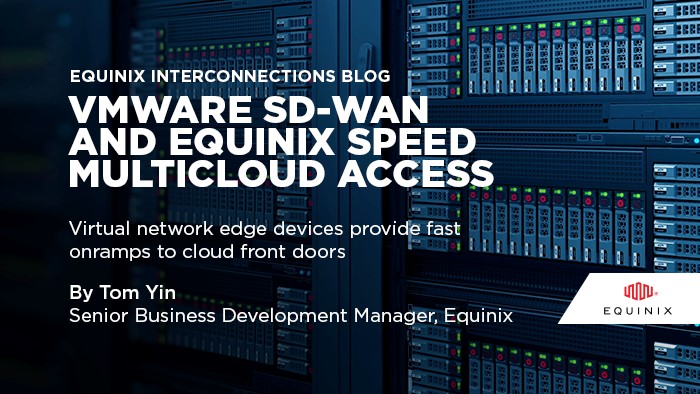 From unexplained power surges to mysteriously swapped cables, supernatural forces in server #clusters are creating havoc in #datacenters worldwide.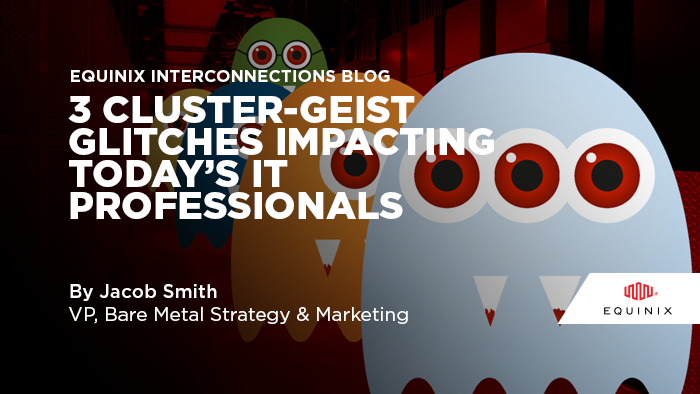 Our newest Equinix IBX data center in Sydney, #SY5, is our largest in Australia to date, offering over 9000 cabinets at full build. Take a virtual tour of this data center today and experience all it has to offer.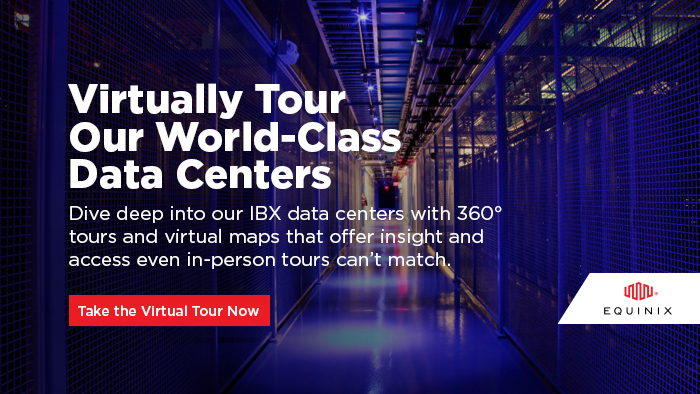 See how haunted server #clusters are impacting today's #datacenters & requiring immediate attention from #ghostbusters.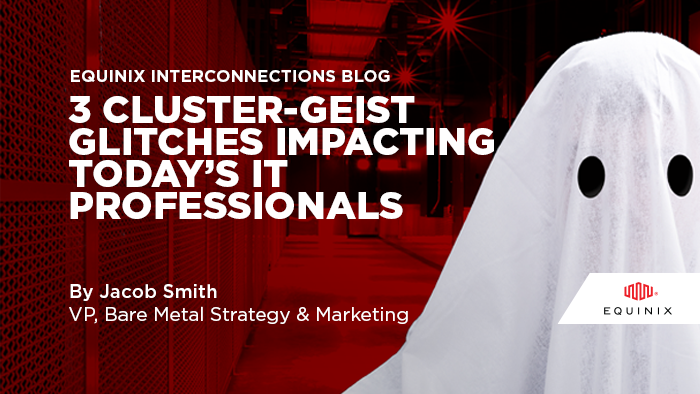 Are you ready to create a digital advantage? Follow these 5 actionable IT steps to transform your digital business with #Interconnection. Get Volume 4 of the #GXIreport to learn more.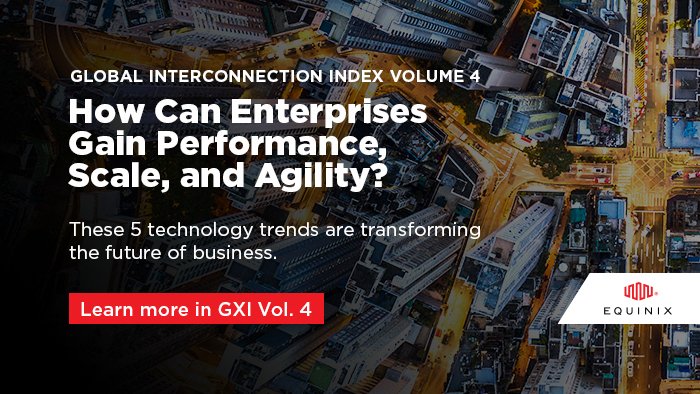 Select, deploy, scale and connect secure virtual network services at the edge in minutes, with no additional hardware requirements with Network Edge from #Equinix. Learn more here:

Watch this on-demand webinar and learn how #Equinix and @VMware can help you modernize your network without any CAPEX investment and remove the delays and risks associated with procurement, shipping, racking and stacking of on-site gear.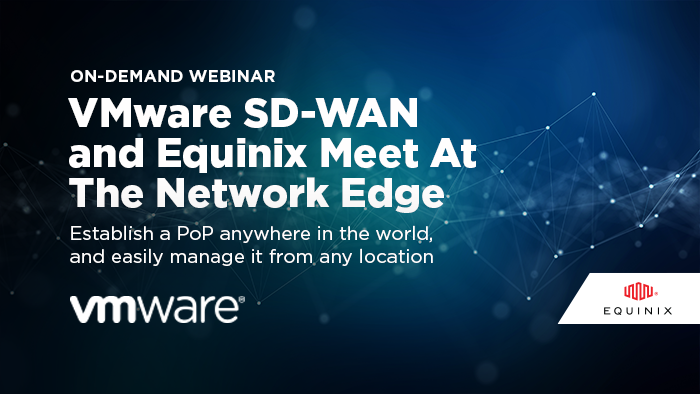 #NaaS is a SW licensing & delivery model used to provide network services in a cloud-like subscription package. Learn more.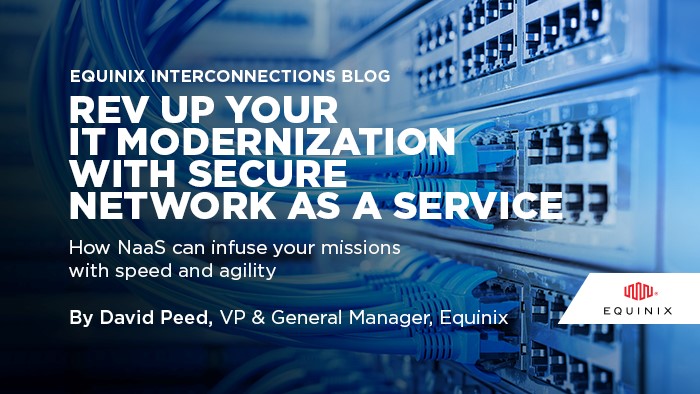 From Equinix President and CEO Charles Meyers on today's Q3 2020 earnings.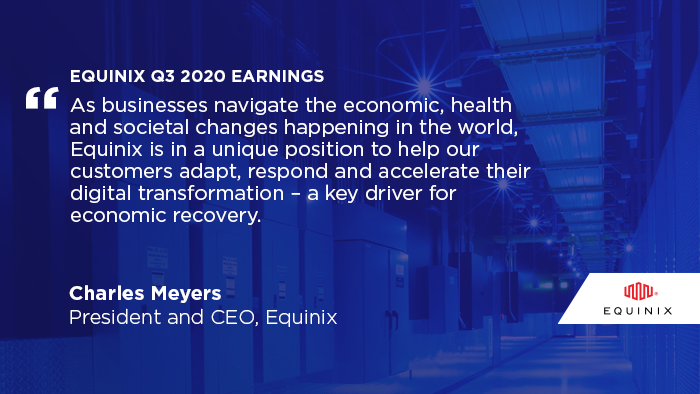 Discover the many ways Equinix Cloud Exchange Fabric® can increase your network agility and customer satisfaction. Register for the Tech Talk today!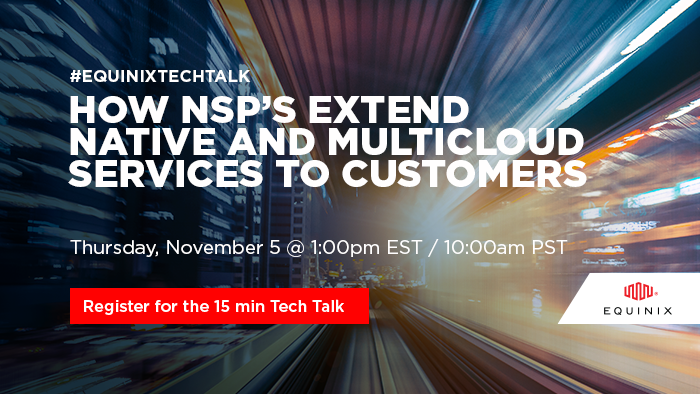 Press Release: Equinix declares quarterly dividend on its common stock.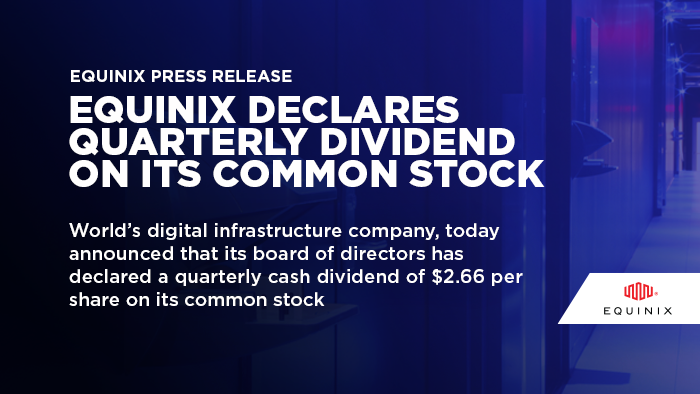 Press Release: Equinix reports third quarter 2020 results.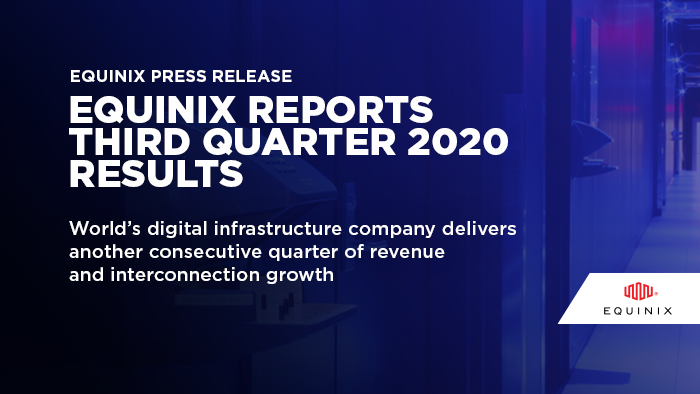 This looks like a fun and ghoulish event with the @EquinixMetal team! https://t.co/DoBNpa862j
See how you can deploy hybrid multicloud architectures using @VMware on @Alibabab2b #Cloud.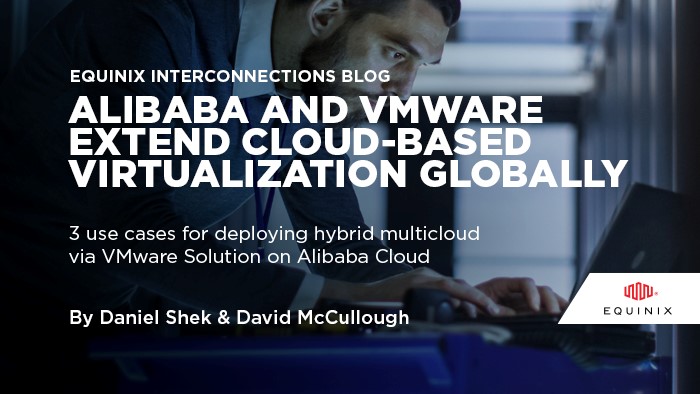 As #digitaltransformation accelerates for companies in every industry globally, enterprises are turning to private & direct Interconnection to solve complex integration challenges. Get Volume 4 of the Global Interconnection Index (#GXIreport) today! https://t.co/cTPta7dxoe
What does an infrastructure that's ready for anything look like? Benchmark your infrastructure against digital leaders. Download Volume 4 of the #GXIreport to accelerate your digital business.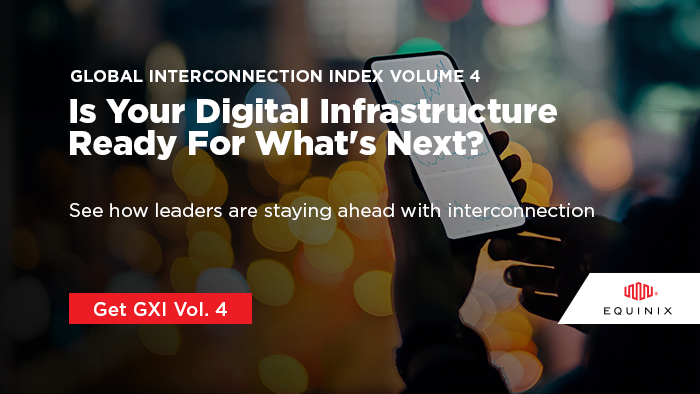 Learn how @Alibabab2b & @VMware are extending #virtualization in the #cloud globally on Platform @Equinix.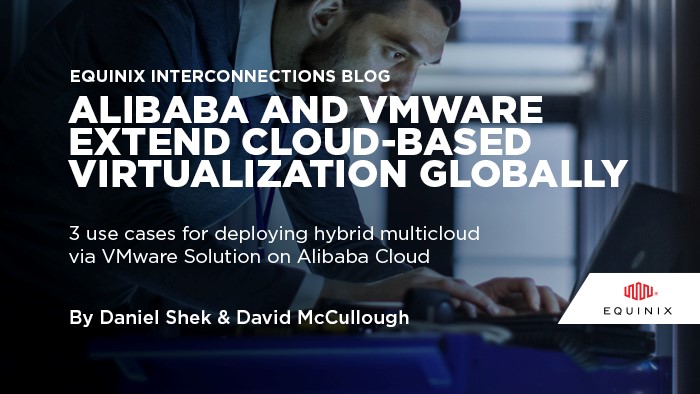 Our #DA11 IBX data center is now open for business. Take a virtual tour and experience this facility in a powerful, visually immersive manner, with interactive stops, clickable opportunities and the ability to virtually look around on your own.